A precise pipe cut is essential to the welding process. Stinger pipe cutting machines ensure fine, exact edges that are accurate and pipes that need no grinding or advance preparation. Our cutting machines remove one entire step in your welding process and are operated  by one employee. Stinger's machines bevel and have an optional shape cutter than allows you to cut saddles, risers and miters.
These features allows you to maximize the efforts of your existing employes to do what they do best, weld. You will increase shop efficiency and employee productivity 3 to 10 times.
Not only that, but your welders will thank you because you will reduce their fatigue, because they aren't spending the entire day grinding.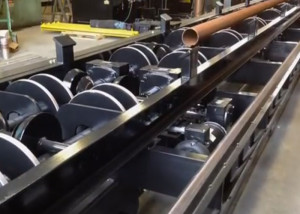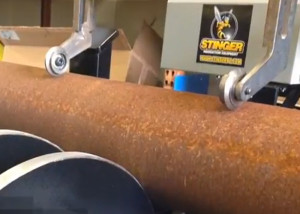 Automated Pipe Cutting Machines from 3″ to 24″ or 3″ to 48″ are available. Custom built to length and height of customer's requirements. Consist of Main Cutting table, entrance conveyor and exit conveyors also built to customer's requirements.